My friend from Southern Finland called me and asked about winter activities in Lapland. He wanted to know in advance which activities besides cross country skiing and alpine skiing there are for the whole family in Ylläs. During their next visit the group will be bigger than normally as the grandparents ar also joining. The more participants, the more opinions there are, so it's good to plan in advance.
Working with the accommodation sector, I am not an expert with outdoor activities, but I knew immediately who would be the perfect person to help me.
I headed directly to Ylläs Experience's sales point in Jounin Kauppa Supermarket. There I met Jussi Pusa, who surely knows the exciting world of adventures in Ylläs. Jussi is the head of Ylläs Experiences arranging guided tours and tailored adventures in Ylläs.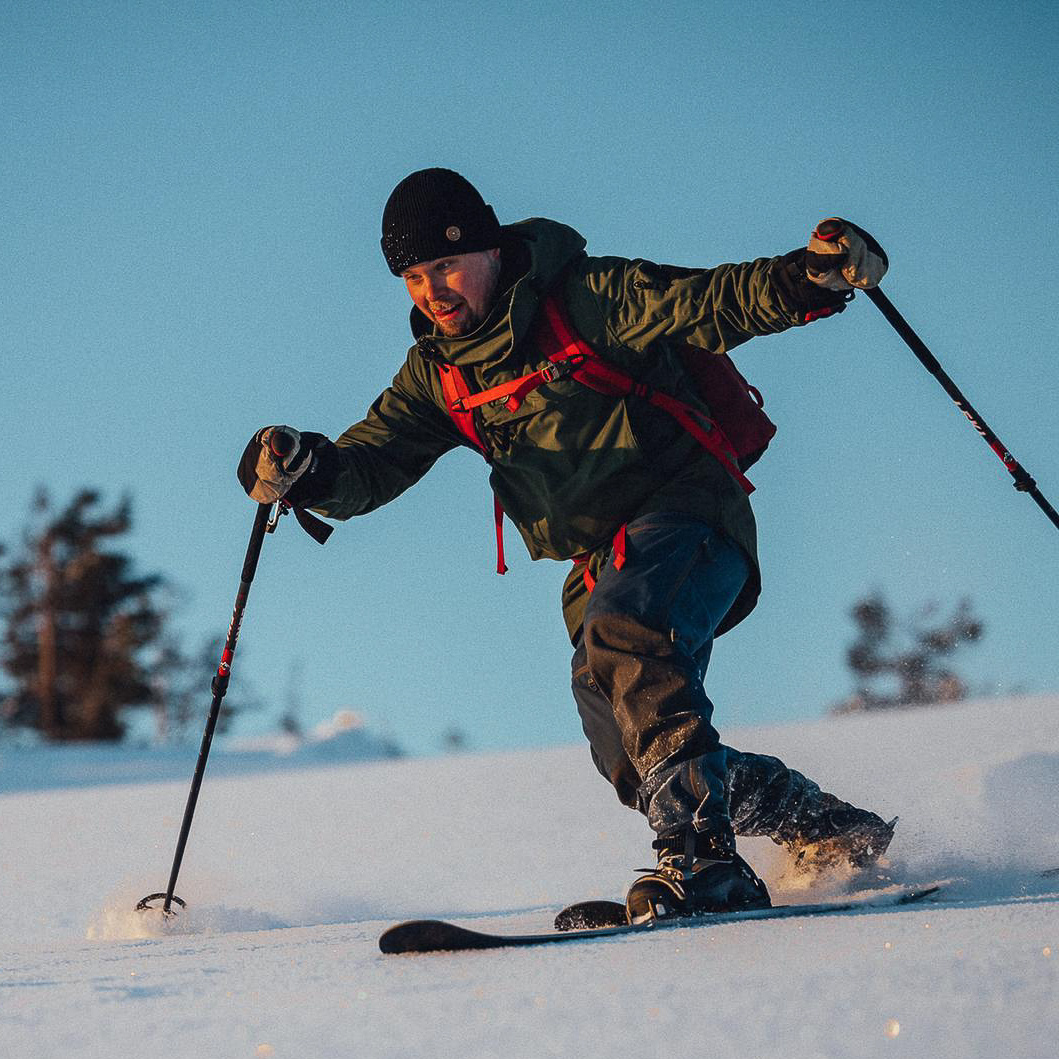 I was happy to hear that all the guides working for Ylläs Experiences are local, living in Ylläs and that they are experienced, professional and certified wilderness guides. Locality guarantees that they will take you to the best spots – those that you couldn't find yourself. The possibility to learn something completely new, get to know wilderness skills and increase knowledge of local plants and animals delighted me. Small children especially absorb every crumb of knowledge and every visit to Lapland will certainly be stored in their memories.
Birthday surprise in the wilderness cottage
As skiing and snowshoeing are already familiar to my friend, a snowmobile tour to a wilderness hut sounded exciting. They will also celebrate one of the kids' birthday party there. Driving through the snowy, beautiful forests is an experience of a lifetime. Jussi promised to arrange a grilled lunch and pancakes to celebrate the birthday. And of course some marshmallows for the kids to grill. Sounds awesome, doesn't it?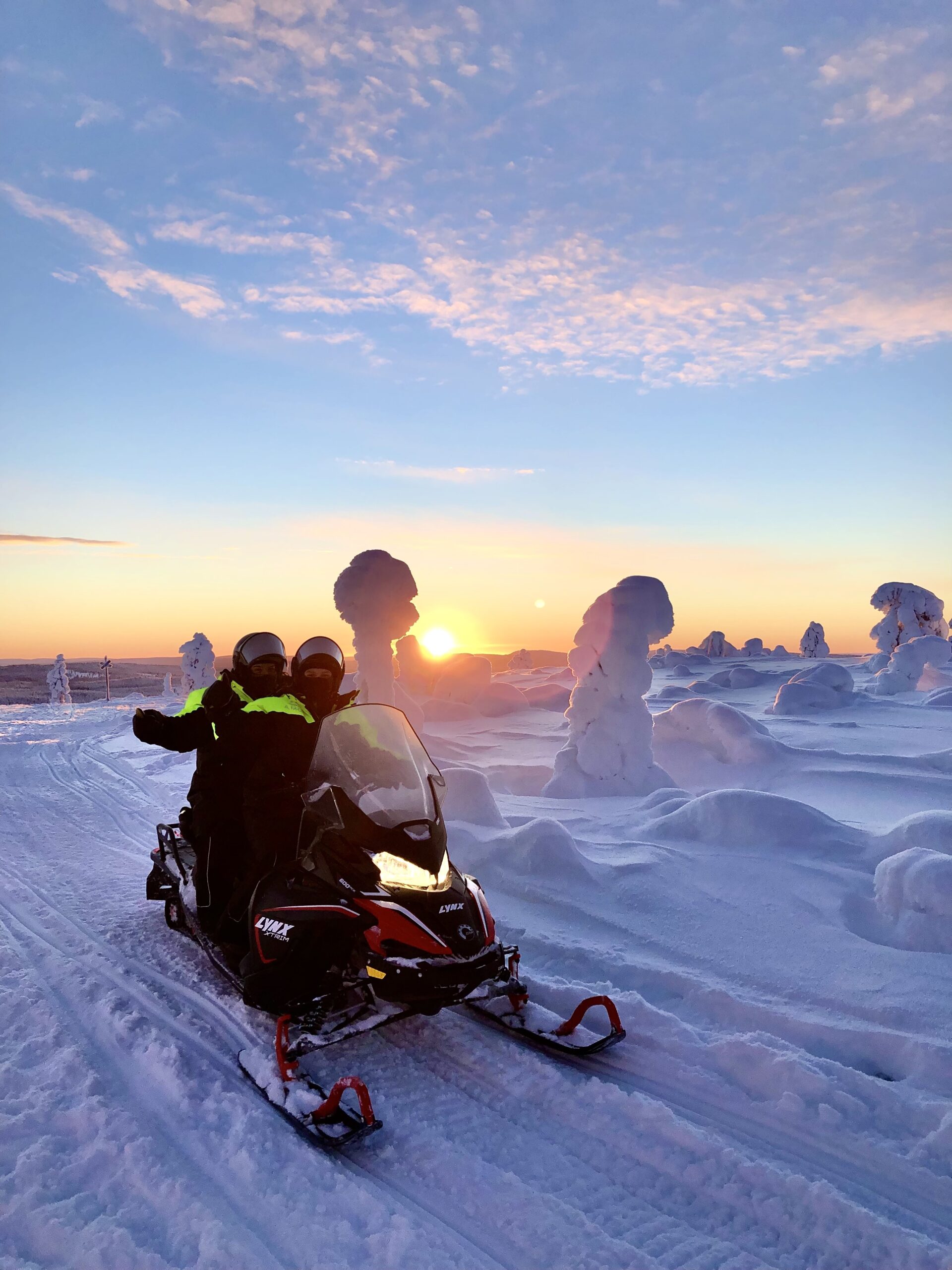 Reindeer safari for the kids
Children do love all the animals, so they will certainly love being in the sleigh pulled by a reindeer. Kids can also feed the reindeer and listen to how reindeer live in Lapland. Adults can focus on filming the children and enjoy watching kids' joy with the animals.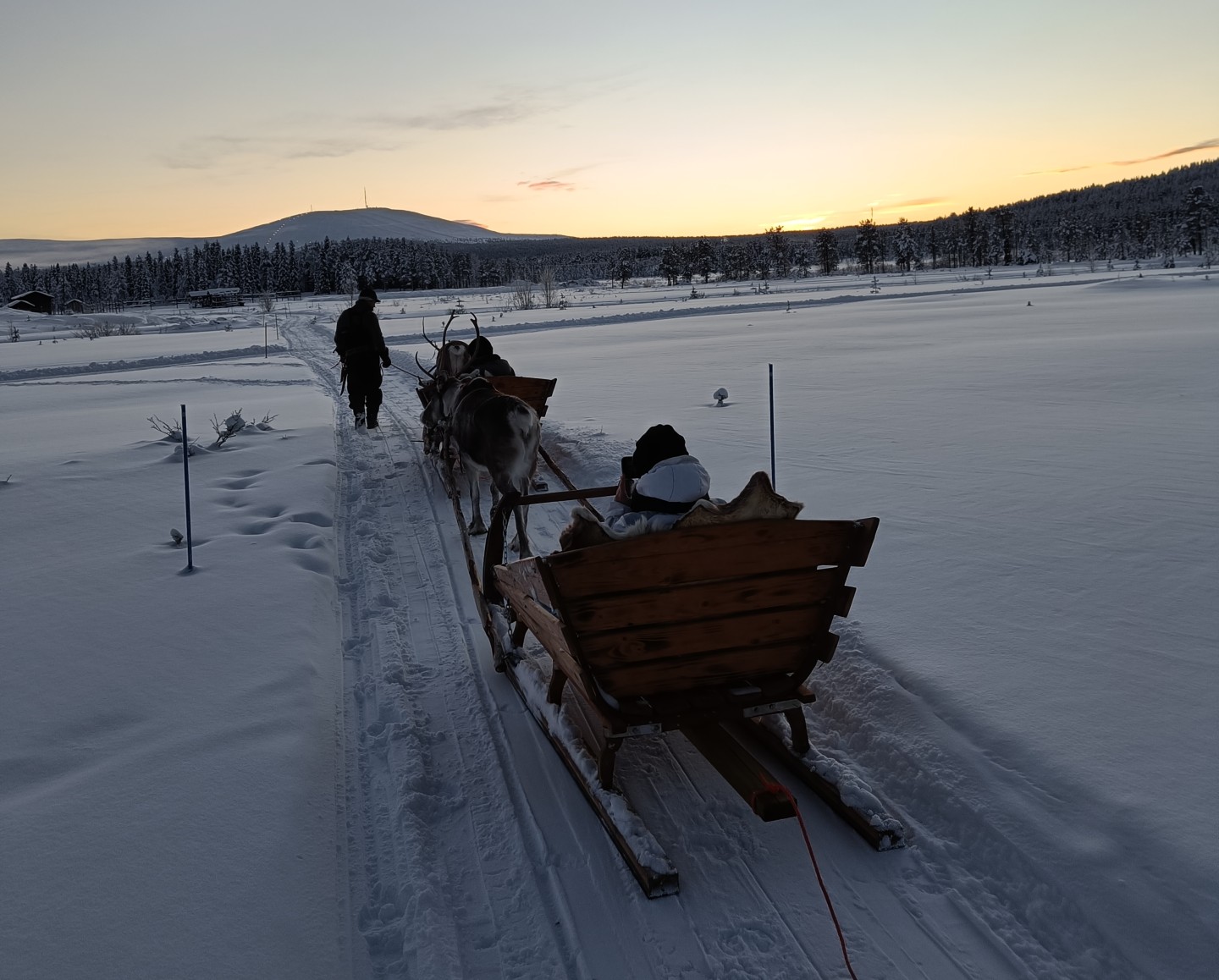 A breakaway for the adults in Äkäsjoki
One wish was to find out a bit of extreme activity for the adults. Ice canoeing in Äkäs river sounded perfect. This adventure requires that the river is not fully covered with ice. It's easy to imagine the gorgeous winter scenery and silent river with snow covered nature. By the river it's also possible to see a European beaver or an otter, which both live there. Ice paddle boarding was an option too, but it sounded a bit too extreme.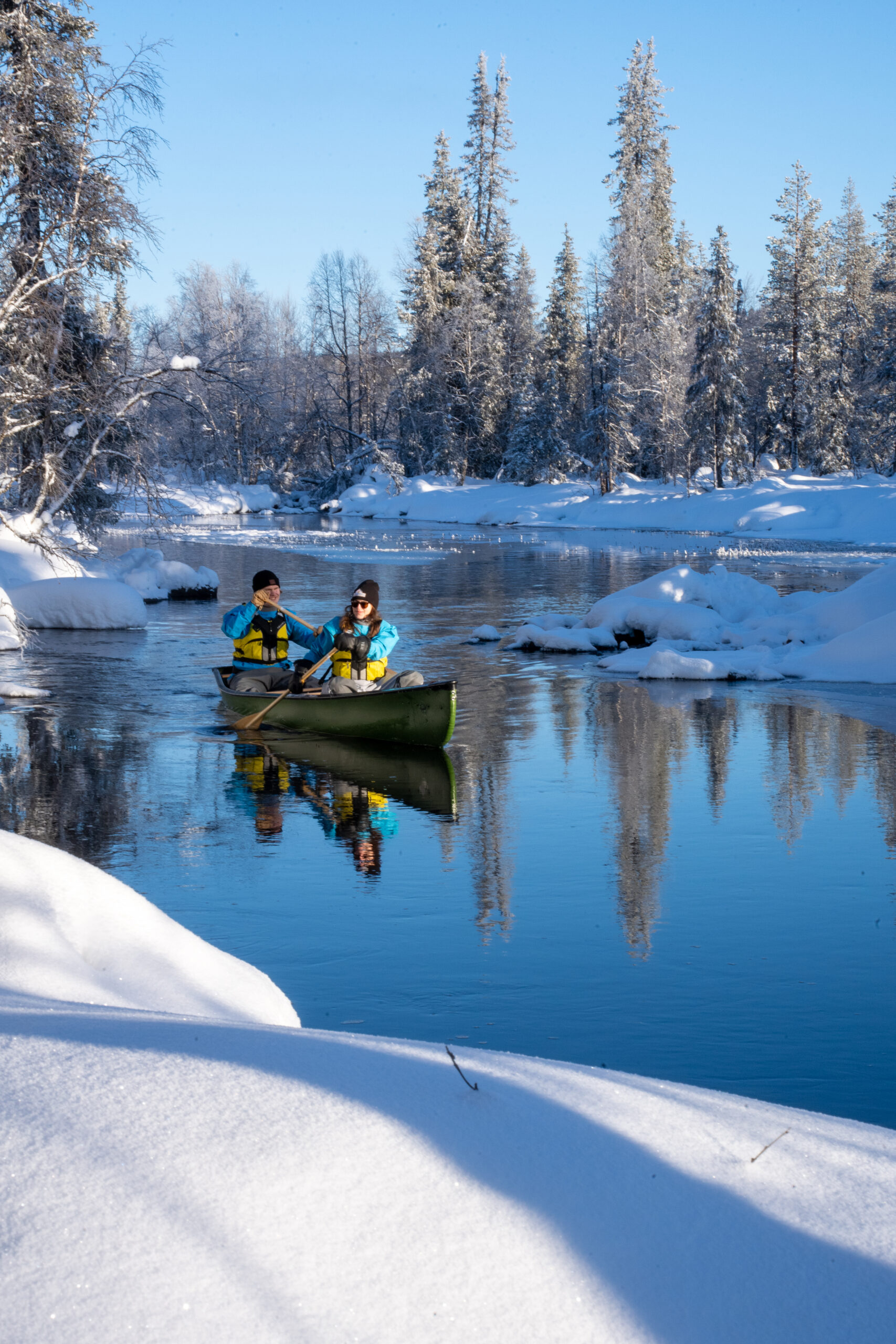 Northern Lights Safari with small children might be challenging, but luckily Auroras can be seen from the cottage windows as well. Fortunately there isn't much light pollution in Ylläs so the dance of Northern Lights can easily be seen.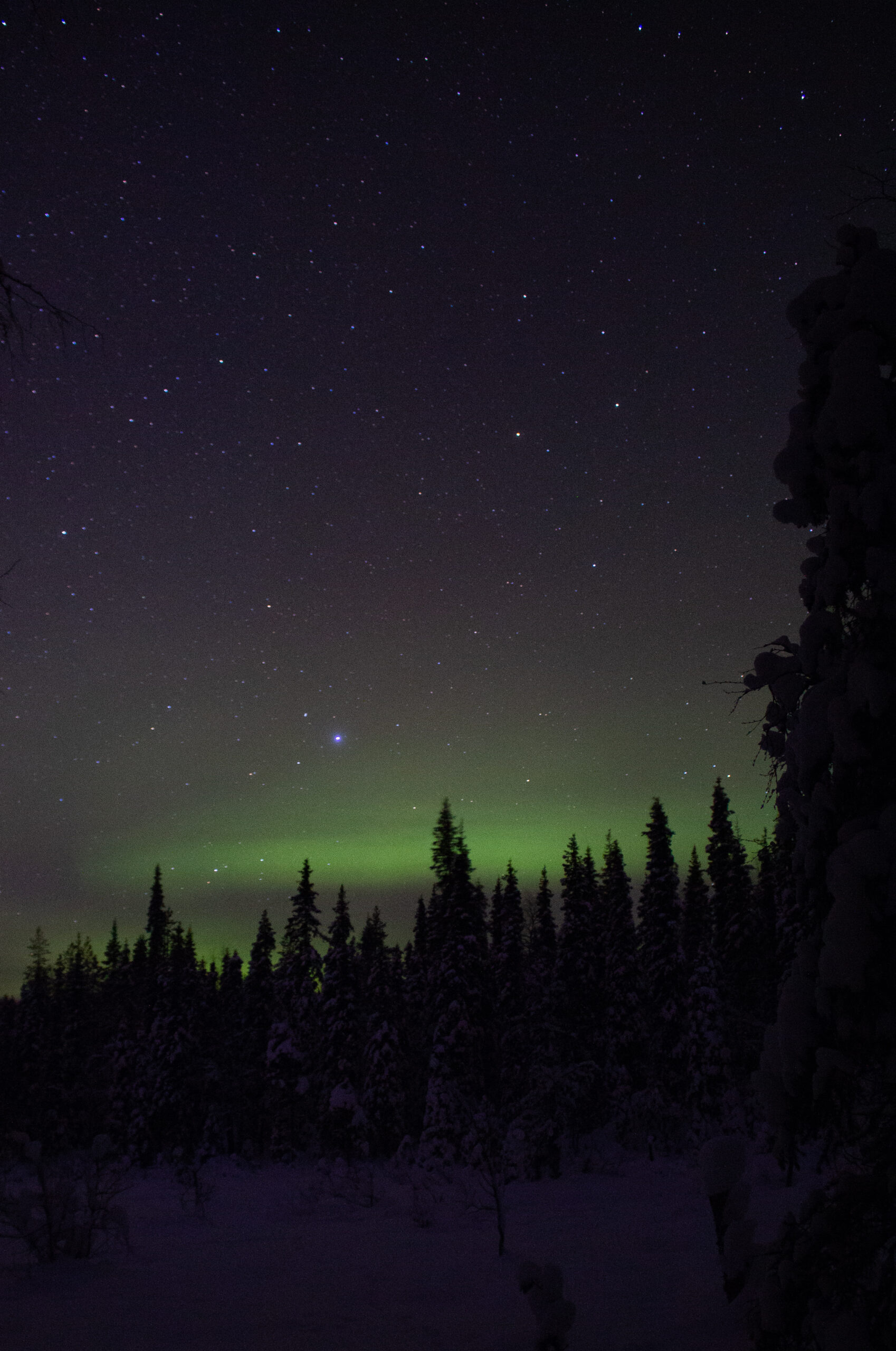 Jussi mentioned that they are offering new snowmobile and fishing tours to the Arctic areas in Sweden and Norway, too. That sounded fabulous, but as there are only seven days a week, it's better to leave something for the next visit as well.
Ylläs Experiences will take care of all the equipment, food, outer garment etc for the activities booked so that the visitors can concentrate on enjoying the winter wonderland, magnificent experiences and gorgeous nature of Ylläs. The gripping stories about life in this cozy little village of seven fells in Lapland will certainly fascinate the listeners too.
It might even happen that I will also sneak into one of these tours!